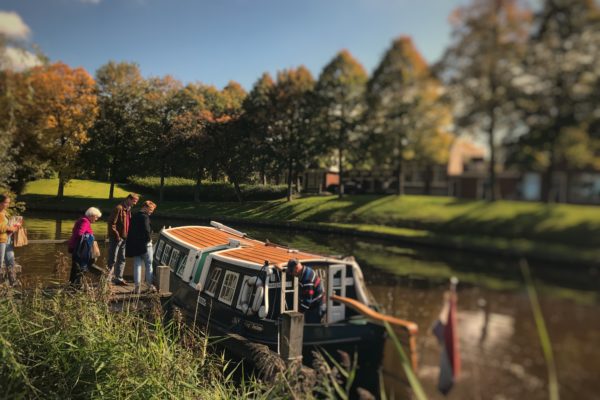 This replica of a real train barge is a Museum piece on the water. When you enter the cabin you are faced with a choice; first class or second class seating?
Trekschuit routes were maintained from the early 17th century until the 19th century. This included a Trekschuit sailing from Dokkum.
Has a capacity of up to 24 adults. Cosy and pleasant ship. An excellent ship for a round trip through Dokkum and its surroundings, even in less good weather. The Trekschuit of North-East Friesland.