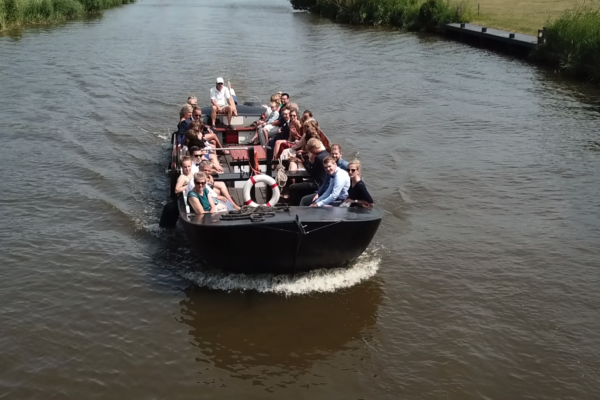 This original flatboat is perfect for beautiful summer days. Because this ship is open, you can fully feast your eyes on the city.
As well as the good width of the ship, it is perfect for on-board catering. Think coffee and cake to beer, wine with appetisers!
Has a capacity of up to 30 adults and is ideal for larger parties. Also suitable for the disabled. When the weather is nice, sail with the Praam van Dokkum!