Barge
This replica of a real train barge is a Museum piece on the water. When you enter the cabin you are faced with a choice; first class or second class seating?
Trekschuit routes were maintained from the early 17th century until the 19th century. This included a Trekschuit sailing from Dokkum.
Has a capacity of up to 24 adults. Cosy and pleasant ship. An excellent ship for a round trip through Dokkum and its surroundings, even in less good weather. The Trekschuit of North-East Friesland.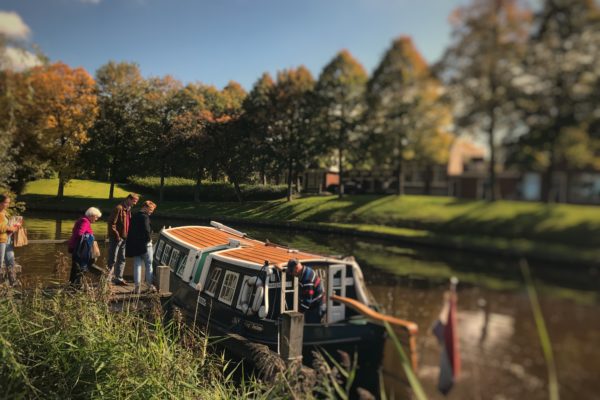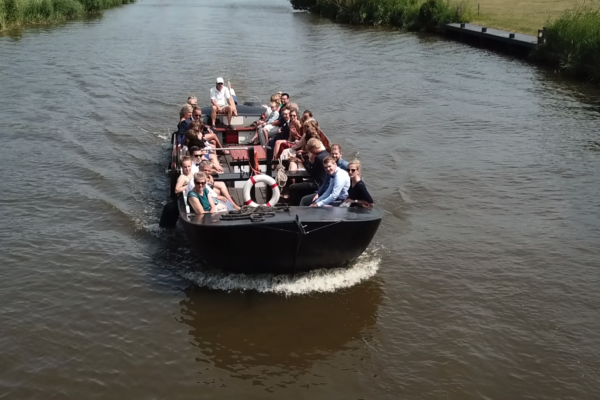 De Dockumer Praam
This original flatboat is perfect for beautiful summer days. Because this ship is open, you can fully feast your eyes on the city.
As well as the good width of the ship, it is perfect for on-board catering. Think coffee and cake to beer, wine with appetisers!
Has a capacity of up to 30 adults and is ideal for larger parties. In fine weather, sail the Praam van Dokkum!